Another year another theme, I may not have posted last year about this but I've become accustomed to setting my own personal themes for new years.
2011 #projectGHDT, #projectMalia
2012 #projectGHDT, #projectNapa
2013 #projectGHDT, #projectCornrows, #protectEnjoy
2014 #project2014, #projectCancun
#project2014?
This was me reinventing my personal image, anyone who knows me pre2014 will know that I wasn't the kind of guy that gave much thought into dress codes or style on a regular day. I was known to be everyday casual, club night: casual, social events: casual, house party: casual, church: casual. I don't mean smart casual too, I mean casual, on occasion jogging bottoms casual (if my girlfriend at the time wasn't around to police me into shape) but mainly jeans and t-shirts. 2014 put an end to all of that, and paved the way for the new image casual was kept indoors and smart-casual / smart for public events. Go through my year in photos on Facebook or instagram barring a few BBQ's in summer majority of my tagged pictures were smart attire.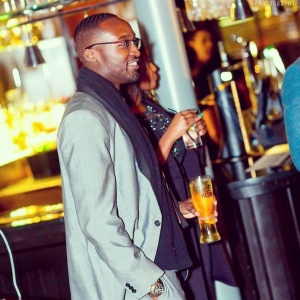 #projectCancun?
Speaks for itself, this was a subcategory of #projectGHDT
This year's "#project"
I've had a good idea already of this year's plan, basically…….
#project2015
#projectCasualties
#project100
#projectBlog
#projectFlight
This is my settled overall theme of the year
#project2015
Carry over the personal image upgrade and improve it, keep my overall image on point, from my hair to my cars hygiene.
#projectCasualties
I'm forced to grind some relationships to halt, not out of spite but because of time, the concept of time is money is now definitely real.
#project100?
Quite simple, put 100% in all tasks that I commit too. The idea of doing something half heartily and knowing I could have done better is the last thing I want to be doing to myself this year.
#projectBlog
I tried a little last year but failed overall, I realise I'm failing because I'm not measuring, I'm the kind of person that works on stats to help with my motivation levels. To do this I'm setting a goal of 120 minimum blog posts by December 31st, that accounts for 1/3 of the whole year something that I feel is very achievable, sizeable but achievable.
#projectFlight
Staying within my means I intend on doing multiple weekend getaways. Simple.
Whats happened to #projectGHDT
That's just part of my everyday lifestyle now,there is no longer a need to label it a project