HTC Underwhelming
Each year when my phone contract is due to run out, I usually have my next phone planned and ready to order, and 99% of the time that phone comes from HTC, merely because over time they have made the phone that ticks most of the boxes in my criteria and they also have the XDA-Developer community behind them so yes that is also an influence on my stand with HTC. The last 6 years i've been an HTC user, from the HTC Sonata (European T-Mobile SDA) early 2005, to current times a HTC Desire. Each iteration of phone I get from HTC almost always blows away the previous in terms of specification.
Today however for the first time in 6 years, HTC dont seem to be delivering a handset this year that will overshadows the handsets from the last generation. What they showcased at the Mobile World Congress, in my opinion was just pure disappointment especially with the rumours of a 1.2ghz dual core, 4.3 screen, with a qHD resolution a monster of a phone by HTC was going to be announced at the MWC; and to top it all of, it was rumoured to be coming to my network, T-Mobile.
But no
no
They decided to rehash last years phones with fresh designs, and keep the internals almost identical.
See with HTC they usually run it like this, create 3 versions of each type of phone so in the high-end category ths is how it usually goes, they will create 3 different high-end phones to ultimately please these 3 people:
The texter/emailer, the hard keyboard defeats all, the "I dont want a virtual keboard taking up 3 quarters of my landscape view"
The "I just want a good high end phone with no extra unnecessary bulk" person
The "bigger is better" person
Last year, the first person would have had to wait a bit and keep a hold onto their G1 until the HTC Desire Z was released, but either way, that phone belonged to them.
Second person would have got the HTC Desire, simples. (Admittedly I consider myself as the previous character but at the time I was too impatient and got a HTC Desire instead) .
The third person, HTC Desire HD.
This year, the new big 3 to choose from are the HTC Desire S, HTC Incredible S, and …… no keyboard phone.
What worse? the specifications of these two new phones are nothing to shout about.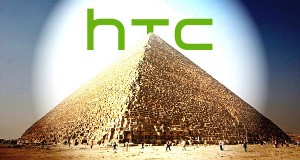 Engadget put it nicely.
It is essentially an HTC Desire inside a new aluminum unibody shell, making use of largely the same design language and specifications. The camera is still a 5 megapixel unit, and is joined by an MSM8255 powering things from within, a new front-facing camera (1.3MP), 768MB of RAM, and a 1450mAh battery. The big difference between it and the Incredible S it is launching alongside is that the Desire S will ship with Gingerbread (2.4) from the start, which should be some time in the middle of Q2 2011.
I want my HTC Pyramid (with a 5 row keyboard too maybe :D), as of now, still a dream. This year I will be patient and stick with my Desire.