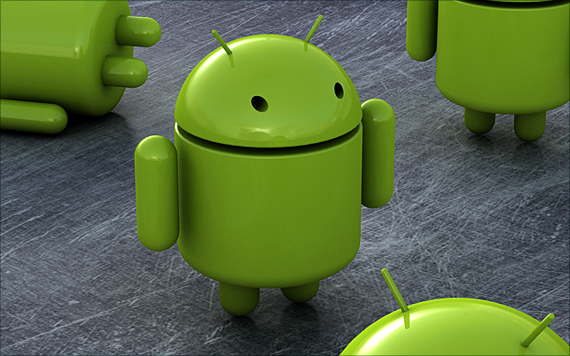 I've had the T-Mobile G1 for a couple of months now and like most users,  i've have heavily customized the phone to suit my fingerprint. However there's always them few programs that become a "must have", you know, the ones that are used as if it came along built into the android OS, that im sure many people will surely have.
Â
Now for the list in no particular order
Â
Â
Power Manager
A perfect addition to the android OS, pretty much automatically adjust settings on your phone to match the battery level i.e. if the battery level falls below 30% then it can be set to disable wifi, set screen brightness to 20%,
Â
MyBackup
Backup the essentials to your SD Card or Online (SD Card much faster for heavy text'ers)
SMS
Phone Settings
MMS and Attachments
Even home screen shortcuts
Â
SMS Popup
As great as notification system the Android is, its still sometimes cannot compete with the basics that most other phone OS's bring to the table.
SMS Popup displays a larger preview of a received sms, it can even be set to show preview of the message while the screen is locked.
Â
SnapPhoto
This app gives the camera a whole lot more functionality than the simple Point-n-Shoot App that comes with the Android, just to name one it uses the accelerometer built in the G1 to detect stability #
Â
Rings Extended + Ringdroid
I personally class these two Apps as one because without them you choice of ringtones is very very limited to what the android OS sees, Ringdroid allows you to edit any mp3 and cut a part of the track to use as a notification or ringtone, while Rings Extended adds the functionality of selecting music files or any other sound on your SD Card or phone memory
Â
Toggle Settings
Its in the name, easily access 90% of the android system settings from your home screen, turn on/off wifi, gps, bluetooth, screen brightness etc etc……
Â
Any Cut
Any Cut allows you to create a shortcut to almost anything in the Android OS and place it on the home screen
Â
Missed Call
This application is definite must must have. From the first version this app has evolved into a true LED notification modifier (don't know how else to put it) not just for Missed calls but for pretty much any core functions that SHOULD display an blinking LED that for one reason or another the google android OS failed to implement.
The user can set custom colour LED notifications for
Calls (Missed and Incoming)
SMS
Bluetooth
Â
Flashlight (by Devesh Parekh) / Strobelight
Amazing i have used this app (originally used strobelight until Flashlight came to the marketplace) alot more than expected, it seems that you will always come into situations where you need a quick n simple light source.
Â
ShopSavvy
I was contemplating whether to put this in my list but it qualifies in a way that, i rarely use it BUT, when i need something to show off the phone, its the first application i go to, and im sure im not the only one who feels this way. Scans an item barcode, and compares the prices on the web, and looks for local prices as well via GPS location  and Internet.
Â
Â
Â
Many people will have their opinions on this list but hey an opinion is an opinion.
Eugene